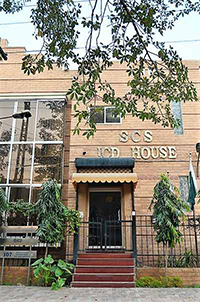 Institute of Career Development has been working with adult learners, who want to excel in their fields, since its birth in 2008. It is for the fact that we provide quality education that we have been able to obtain myriad affiliations with well reputed organizations. We are working with individuals as well as time-honored
Read More
Testimonials
What real people say about ICD
Imran Khan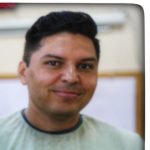 ELT trainer, Saudia
We had access to everything books, photocopiers and computers. I like the idea of kitchen we could sit and eat our lunch. That was 1st sessions of CELTA, it seemed things were well planned. I was thinking about the 1st day of the course, sweating, nervous and uncertain but in the end, I got succeeded. The course was amazing, the tutors were very humble and trainees were awesome. I think without them, I could not complete CELTA. I think support is a key to swim through it.
Arfan Malik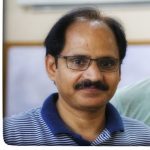 Lecturer in Dammam, Saudia
Great job of ICD for this. They have facilitated us according to our needs and helped us very much.The tutors were very cooperative and lovely. They helped and guided us a lot during the whole course. CELTA course is so demanding and challenging, we have learned a lot over here.
Hina Tehman
Speaking Examiner and School coordinator, Pakistan
An interesting life changing experience where we learned every second with help of our amazing tutors.
Muhammad Babar Qureshi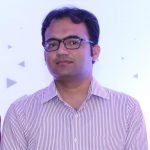 University Lecturer in Saudia
The institute provided us with all the possible facilities to us. All the technical and feasible support was readily available. The venue staff was really very cooperative. All power supply was continuously available. That was a blessing. The commitment of Dr. Qureshi and Ms. Hareem was very high to give us all the possible facilities in every possible way.  CELTA is the most dynamic course and I have learned so much and so many things in a short period of time. The course made me work day and night and I did. It transformed me from a common English Language teacher to a certified teacher of English language.
Maryam Imtiaz Qureshi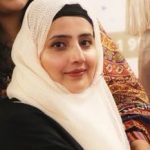 Speaking Examiner and ELT trainer in Saudia
Center is well equipped with almost all the things that we might need during the course. People at the center were also very helpful and really quick in responding to our needs and demands. The best part of the course is that it develops very logically and step-wise. We had great experience of learning with people from different backgrounds. Our tutors were fantastic. I have learned a lot in terms of lesson planning, setting up the activities, monitoring, fdbk stages and most importantly, I have been motivated to look for continuous professional improvement.
Saadia Anwar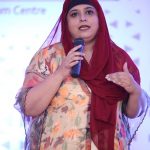 Vice principal, Pakistan
The course is an amazing teaching course, the best thing was that these techniques can be used to teach other subjects and variable age groups. It has definitely opened my eyes to student-centered learning to the itty-bitty of the English Language. The tutors made it fun to do and kept us calm because there is definitely heavy pressure during the course. If it wasn't so expensive I would suggest everyone do it
Amina Kamal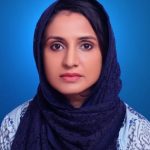 Cambridge Teacher Trainer, Pakistan
It was once in a life time experience. I know that it would be something out of this world and I used to think that I am a pretty good teacher, but when I started, CELTA totally burst my bubbles. I realized that I have to unlearn the things that I already know. I have to learn so much before I can even consider myself to be a good teacher. CELTA has given me this base that I would have gotten elsewhere ever.
Maliha Butt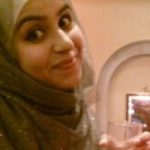 Research Associates
During the workshops organized under my project, I would prefer to apply those tools and techniques from teaching activities which I learned from the course studied in ICD.
Roha Arif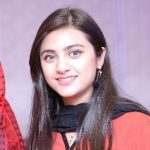 Admin Manager & Language Teacher coordinator
If anyone wants to start a career in teaching or want to know the tactics of teaching English should definitely study CELTS. The course not only enhances teaching capabilities but also improves English. ICD has given us all the possible facilities and the staff helped me a lot. I was an amateur, but now I am very confident.
Maryam Khalid Hashmi
English Language Coordinator & ELT instructor 
I had a great experience at ICD while doing my CELTA. From the management, general staff and my tutors everyone was well versed with what they had to do and offer. Coming from outside Pakistan just to do this intensive and nerve wrecking course I felt every effort and money was worth it. This course really broadens your vision as a teacher and makes you realize that self improvement is a must. Really thankful to the entire team. A proud Celtoid.
Mamoona Yousaf
"Being at ICD was a wonderful experience. I would like to thank my tutors; Missy Blanchard, Jackie Hadel and the whole staff, who were welcoming and provided supportive environment.  Missy Blanchard and Jackie Hadel are top notch professionals. During the CELTA certification, I  continuously improved, learned and absorbed new strategies and  teaching approaches. That's why it is called as four week intensive course. Appreciate the initiative of providing the opportunity to the teachers in their own country
Thank you ICD…!!"