Train the Trainer
| Mode | Duration | Fee | Awarding body | Course starting date |
| --- | --- | --- | --- | --- |
| *Face to Face Karachi | 5 days | £ 450 | Cambridge Assessment English | 12th November 2021- 16th November 2021 |
| *Face to Face Lahore | 5 days | £ 450 | Cambridge Assessment English | 5th November 2021- 9th November 2021 |
Venue:
Karachi @ PC Karachi*
Lahore  @ PC Lahore*
*Venue is subject to confirmation
About the course:
Train the Trainer is at Proficient to Expert stages on the Cambridge English Teaching Framework.
It takes approximately 5 days for face-to-face and 6-8 weeks for Online course.
The course provides:
Course Framework
See where you are in your development – and think about where you want to go next – with the Cambridge English Teaching Framework.
Identify where you are in your development
Plan where you would like to be
Identify what you can do to get there.
Who is this course for?
Train the Trainer is a face–to–face/online course for experienced teachers who are working or are willing to work as teacher trainers.
Participants develop the knowledge and skills they need to train teachers working in multiple contexts. They learn how to run training sessions, observe teaching and give feedback.
Course Requirements:
The applicants need to have:
16 years of formal education
Good English language proficiency
Sufficient teaching experience
Teacher Training experience (recommended not mandatory)

Admission Process:

Step 1: Fill in theapplication form. You will receive a copy of your form via email.

Step 2: Email us a copy of your form along with a language proficiency certificate (TOEFL/IELTS/CAE/PTE) at enquiries@icd.org.pk and go to step 4. Those who do not have a language proficiency certificate, submit a £20 admission test fee and send us the receipt. These applicants go to step 3.

Step 3: Appear in the admission test. You may schedule the test as per your convenience in your area of residence.

Step 4: Qualifying applicants will receive an offer letter. Submit the  course fee within 14 days of receiving the offer letter. (The due date may change if you apply closer to the course dates)

Note that we have limited seats and the initial applicants qualifying for the course will be registered.

What will you learn?

There are six Train the Trainer modules, each having a practical focus.

| Module | Aim |
| --- | --- |
| 1. The training class | Understand key issues in trainer development. |
| 2. Analyzing and designing training sessions | Develop skills to plan effective teacher training sessions. |
| 3. Delivering training sessions | Develop the skills to deliver effective teacher training sessions. |
| 4. Observing teachers | Develop an understanding of good practice in observing teachers and. |
| 5. Managing feedback | Give supportive feedback to teachers and priorities key strengths and areas for development. |
| 6. Course planning and trainer development | Design courses and an action plan for their further development as a trainer. |

Recommended reference books:

Resource material will be provided by ICD during the course.

For further reading see the list of references below:

The Training Class/ Analyzing and Designing Training Sessions:

Ways of Training by Tessa Woodward-
Training Foreign Language Teachers by Michael Wallace – Cambridge University Press.
Loop Input by Tessa Woodward – Cambridge University Press.
Train the Trainer Journal –IATEFL Visit here.
Teacher Training and Education SIG Newsletter by Tessa Woodward – IATEFL Visit here.

Delivering Training Sessions:

Cooperative Development by Julian Edge – Longman

Observing Teachers and giving feedback:

Second Language Teacher Education by Jack C. Richards and David Nunan- Cambridge University Press
Classroom Observation Tasks by Ruth Wajnryb- Cambridge University Press


Awarding Body:

Upon successful completion of the course, you will receive a certificate from Cambridge Assessment English.

About Cambridge:

Cambridge Assessment English is part of University of Cambridge (UK). It is ranked amongst the top 10 universities of the world as per QS World Ranking – followed by HEC Pakistan and International education community.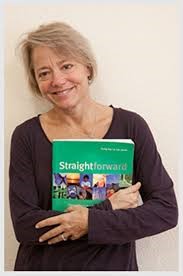 Missy Blanchard:
Missy is Certified Train the Trainer tutor and CELTA Trainer and Assessor for Cambridge University. She is working as International Teacher Training Consultant with more than 17 years of Teaching experience worldwide . She has conducted teacher training sessions for projects with The British Council in Bangladesh and Egypt. The Train the Trainer model is a training strategy widely used in the workplace ,around the globe.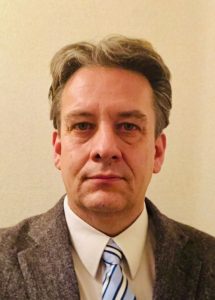 Malcolm Phelps
Malcolm is a Cambridge DELTA qualified and experienced Cambridge teacher trainer, language teacher, and curriculum developer, with over 25 years of experience of working around the globe. Tutor on Cambridge English CELTA , CELTA-S , Train the trainer courses & Trainer for Cambridge speaking examiners. He is qualified CELTA online tutor and moderator along working with private English language schools for over 12 years. He is passionate about his work and consider teacher education and development fundamental to improving standards of English language teaching.
Similar courses: