CELTA
(Face to Face is offered at Lahore campus only. Online CELTA can be attended from anywhere)
Duration
Fee
Mode
Awarding body
Assessment
Start Date
 5 weeks
1500GBP
Fully Online
Cambridge Assessment English
-4 Written assignments

-6 hrs of assessed teaching practice

30th May 2022 – 1st July 2022

4 weeks
1500GBP
Face To Face
Cambridge Assessment English
-4 Written assignments

-6 hrs of assessed teaching practice

18th July 2022-12th August 2022

5months
1500GBP
Saturdays only
Cambridge Assessment English
-4 Written assignments

-6 hrs of assessed teaching practice

August 2022 -Dec 2022

(Admissions open)

Note: Scholarships are available up to 40% for a limited time.
CELTA (Certificate in English Language Teaching to Speakers of Other Languages) by Cambridge Assessment English is the most widely accepted and internationally recognized training program that has been running for over four decades. CELTA is the most sought after certificate for teaching jobs and opens the doors of opportunities all over the world. Every year over 10,000 people take a CELTA course.
Who is this course for?
CELTA is an ideal course for people applying for a teaching job abroad. Many highly paid teacher trainer and academic coordinator jobs in Pakistan demand a CELTA. Recent graduates, people changing career, and teachers who want a formal English language teaching qualification and want to pursue a higher level qualification like Delta may apply.
Course Requirements:
Candidates should be:
At least 20 years of age
C1 level or above in English i.e. proficient users of English
Having a teaching aptitude
Dedicated, passionate and motivated individuals
All candidates have to pass ICD's rigorous admission process which will include Language Proficiency test and a mandatory interview (subject to passing the pre-interview task).
Admission Process:
Step 1: Submit your application by filling out the ICD application form.
The application form includes a personal statement of 150-250 words. Please note that any plagiarism detected in the personal statement may result in the rejection of the application.
Step 2: Pay the Admission Processing Fee of £25 (Non-refundable).
Step 3: Short-listed applicants appear in the admission test. This can be online.
The following students will be exempted from the admission test, going directly to Stage 4:
Students with a valid IELTS score of 7.5 bands or above
Students with a valid TOEFL score of 102 or above (Also offered at ICD centres)
Students with a C1 level in Cambridge English Advanced exam (Also offered at ICD centres)
Students with a valid 73 score of Pearson Test of English Academic or above
Step 4: Submit the pre-interview task by the allocated deadline. (Provided to the applicants who successfully clear Step 3 via email).
Step 5: Shortlisted applicants are invited for an interview.
Step 6: Submit a deposit of £500 within 2 weeks of receiving an offer letter. (This may change for those applying closer to the course date).
Step 7: Submit the remaining £1000 at least 4 weeks before the course start date.
Please note that there are limited seats on the course. Admission interviews will be conducted on a first-come basis and only the initial candidates qualifying for the course will be registered.
The application process may take up to 4 weeks, so please be patient!
Each step has different passing criteria. The admission committee holds the right to reject an application at any stage. The committee is not liable to inform the applicant of the reasons for rejection. The decision of the committee is final.
ICD offers a pre-CELTA course to help applicants prepare for the course. Contact ICD for further details of the course.
What will you learn?
During the course, you will cover the following areas. Each input session is designed in such a way that you will receive both the required theory and practical ideas to take with you into the classroom.
| | |
| --- | --- |
| Productive skills | Speaking and writing skills |
| Receptive skills | Reading and listening skills |
| Phonology | The phonemic chart, sentence stress, word stress, drilling techniques, features of connected speech |
| Vocabulary / lexis | What it means to "know" a word, synonyms, antonyms, homophones, homonyms, lexical sets, etc. |
| Language analysis/grammar | How to dissect language for in-class presentation |
| Lesson planning | Planning a lesson, planning a series of lessons |
| Teaching basic literacy | Basic needs of the literacy learner |
| Materials design / evaluation | Using and evaluating authentic and published materials |
| Teaching methodology | PPP (Presentation, Practice, Production), TTT (Test, Teach, Test), presenting language through a text (Guided Discovery) |
| Features of teaching ESOL | Differentiation, teacher roles and responsibilities, testing & exams |
CELTA gives you:
Practical English Language Teaching Knowledge.
Real-time Classroom experience and hands-on teaching experience.
Ability to take on teaching challenges confidently.
Skills required for teaching jobs anywhere in the world.
Tools to continue developing your skills as an EFL/ESL teacher.
Recommended resource Material:
You are recommended to read the following reference books for the course:
Teaching Methodology:
1- Learning Teaching by Jim Scrivener- Macmillan.
2- How to Teach English by Jeremy Harmer- Longman ELT.
Speaking Skills
3- Keep Talking by Friederike Klippel and Michael Swan- Cambridge University Press.
Grammar Reference
4- Practical English Usage by Michael Swan- Oxford University Press.
5- Grammar for English Language Teachers by Martin Parrott- Cambridge University Press.
Writing Skills
6- Writing Games by J. Hadfield-Pearson Education Ltd.
Reading Skills
7- Reading Games by J. Hadfield- Pearson ELT.
Pronunciation
8- English Pronunciation In Use by Jonathan Marks– Cambridge University Press.
Vocabulary
9- English Vocabulary In Use (Elem – Advanced) by Michael McCarthy – Cambridge University Press).
Classroom Activities
10- Reward Teacher's Resource Pack by Susan Kay- Longman
Awarding Body:
After successful completion of the course, you will get a certificate from Cambridge Assessment English at the levels of Pass A, Pass B or Pass.
About Cambridge:
Cambridge Assessment English is part of the University of Cambridge (UK). It is ranked amongst the top 10 universities of the world as per QS World Ranking – followed by HEC Pakistan and International education community.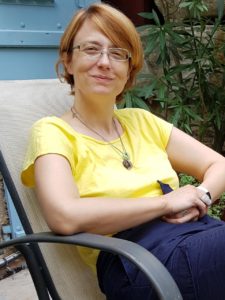 Cristina has been working in ELT for the last 15 years and is a qualified Celta trainer as well as a Cambridge examiner for different exams such as IELTS, BEC and FCE. She hold a Master's in TESOL from the University of Cambridge and is currently doing research for Phd. She strongly believes that classes should be a place where learners enjoy coming back to, a place that is student-centered and aims at improving communication between learners and the world.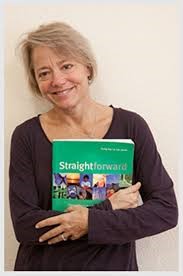 For the past 17 years, Missy is CELTA (Certificate of English Language Teaching to Adults) Trainer and Assessor for Cambridge University. The CELTA is issued by Cambridge University and is the world's most widely recognized initial certification for those wishing to teach English as a second language to adult learners. She have travelled, trained and assessed CELTA courses in over sixty countries. In 2013, she established and launched the CELTA program for the University of Texas in Austin.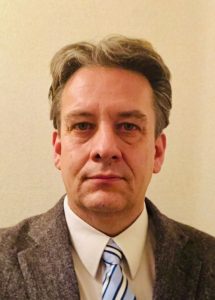 Malcolm is a Cambridge DELTA qualified and experienced Cambridge teacher trainer, language teacher, and curriculum developer, with over 25 years of experience of working around the globe. Tutor on Cambridge English CELTA , CELTA-S , Train the trainer courses & Trainer for Cambridge speaking examiners. He is qualified CELTA online tutor and moderator along working with private English language schools for over 12 years. He is passionate about his work and consider teacher education and development fundamental to improving standards of English language teaching.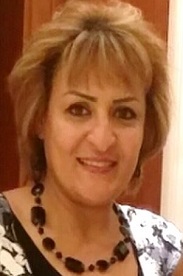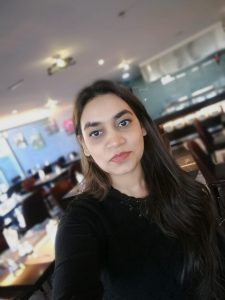 Executive Director and DELTA qualified Teacher Trainer.
Ms. Hareem Arif is a CELTA and DELTA qualified CELTA tutor. With a Level 7 from University of Cambridge in hand, Ms. Hareem Arif is now enrolled in M.Phil in TESL at BNU, Lahore.
She has been working as the Team Leader for Cambridge English Exams in Pakistan since 2013. She has been approved and certified as the lead trainer for all levels of Cambridge English. She is the Course Administrator for the Teaching Qualifications offered by Cambridge Assessment English in Pakistan and Propell® Trainer for TOEFL iBT ® Educational Testing Services, USA. She has also worked with government institutions like HEC, PHEC and Higher Education Department Punjab as well as in corporate sector with organizations like U'Fone, PTCL, The Nation and Fatima Memorial Hospital etc.
CELTA Course TERMS & CONDITIONS
I understand and agree to the following:
I am completely free to do the course and do not have any other commitments in the duration of the course.

I am obliged to attend a 100% of the course: otherwise I will jeopardize my chances of passing.

I will be expected to join on time for all course-related sessions and that lateness will be recorded as an absence.

I am aware that I will be expected to dress in a suitable manner for teaching practice

I am aware that I will have to complete a great deal of work outside course hours, which includes weekends.

I am aware that I will have to receive constructive criticism on my teaching performance.

I am aware that payment of the course fees does not guarantee that I will pass the course. I understand that assistance will be provided in good time and accept that it is a personal choice to accept the advice given or not.

I am aware that plagiarism of any kind is unacceptable on a CELTA course and carries heavy penalties

I understand that the CELTA fee, once paid, is non-refundable, unless for COVID-19 related illness, serious medical cases or other compassionate grounds, in which case an administration fee may be deducted in case of refund. I am aware that all such cases will be looked at individually and I will have no objection in case my refund is not approved.
For Candidates opting for CELTA Online
The Online CELTA Course will run as per Cambridge English special arrangements due to disruption because of COVID-19. All Certificates awarded will be exactly the same as those of face to face sessions.

I understand that CELTA Online course will include delivery of input sessions, observation of experienced teachers, group feedback as well as assessed teaching practice lessons with groups of students in an online environment. Further Assessment by a Cambridge Assessor will be done online as well.

I agree to do the CELTA course in this way & understand the challenges of online mode of study.

I understand and agree to fulfill all technical requirements of the course. This includes:




–    having a stable internet connection along with a backup connection




–    a quiet room to attend online course with no disturbance




–    a laptop /desktop with sufficient specifications to attend video conferences




–    printer / scanner facility




–    in-built camera / webcam connected with my PC, Headphones and mic, backup power in case of prolonged power outages




–    having the latest Java, Flash plug in, Adobe Acrobat, Microsoft MS Office installed at my machine. I understand that the complete online course cannot be run on IPAD, Mobile phone or Mac PCs.




–    Having a USB storage device in order to store files.

I confirm to have sufficient knowledge about Zoom Video conferencing platform and google classroom by the time the course begins (please go through all articles at

https://support.zoom.us/hc/en-us

and test yourself before the course begins.)

I agree and understand that it will be my responsibility to have the above stated technical requirements met & tested / trialed by me before the course starts. In case of lacking to that I will be responsible for the loss of the course content, being marked absent or not meeting CELTA requirements.
COVID19/ Health care Terms
ICD will abide Instructions of Federal and Provincial governments and healthcare authorities during running of courses which may affect the dates/timing or mode of the course.
I confirm that I have not
displayed symptoms ( Fever, cough, difficulty in breathing )

been in contact with symptomatic people / have COVID19 positive case in your close family member living with you

travelled to places restricted by your Pakistani authorities
If I have any of the above, I will be responsible to provide a negative Corona test report or will not be allowed to continue the course till negative report of COVID-19.
I can be asked to leave ICD center and isolate myself in which case I may not be able to attend Face to face sessions and will be converted to Online CELTA mode if ICD could accommodate.
During the course you will be following guidelines of Health Authorities like Social Distancing, face masks, hand gloves & using hand sanitizers. You will be required to bring your own items (face masks, hand gloves)
Important Notes:
**If you have children, please remember that you need to organise childcare well in advance of the course starting date and that a lack of childcare will not be accepted as a reason for being absent. Please make sure you have a back-up plan.
**Please note that this is an extremely high stress course. If you have a medical condition that may be exacerbated by stress, you are invited to disclose it. This information will be treated as confidential.
**You are also invited to disclose any special needs requirements from the outset. This information will be treated as confidential.
**Once decided, you may only change the mode of course (online/face to face) if you request ICD at least 1 week before the course dates. ICD has the right to decline your request.
**Those doing online CELTA will not get hands on practice of teaching a face to face class but will be teaching in an online environment. However, observations of face to face classes will be an essential part of the course.
To find out more about the Cambridge Assessment English CELTA program
Similar courses:
| | | |
| --- | --- | --- |
| | | |