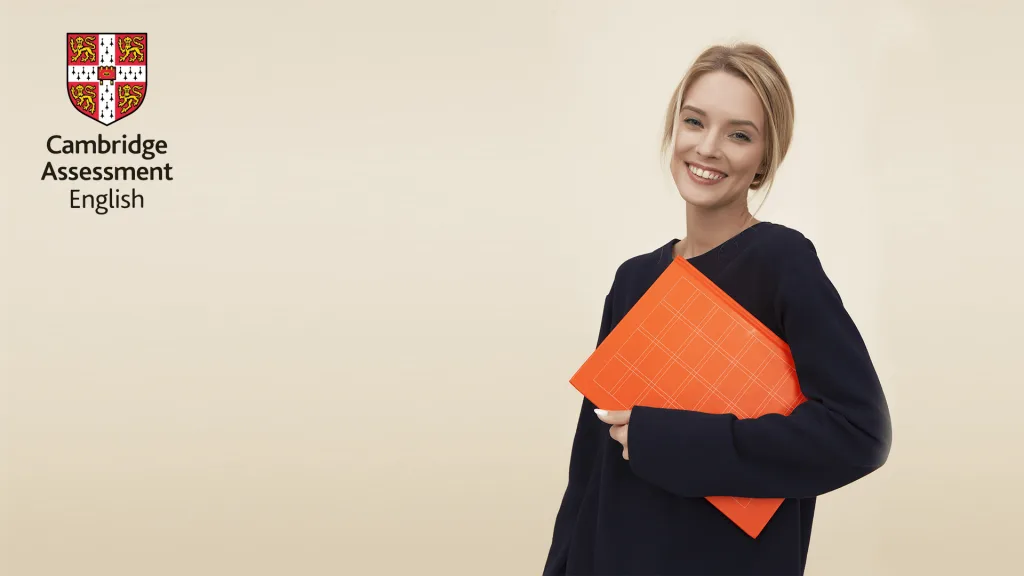 Celta
Description:
CELTA (Certificate in English Language Teaching to Speakers of Other Languages) by Cambridge Assessment English is the most widely accepted and internationally recognized training program that has been running for over four decades. CELTA is the most sought after certificate for teaching jobs and opens the doors of opportunities all over the world. Every year over 10,000 people take a CELTA course.
Who is this course for?
CELTA is an ideal course for people applying for a teaching job abroad. Many highly paid teacher trainer and academic coordinator jobs in Pakistan demand a CELTA. Recent graduates, people changing career, and teachers who want a formal English language teaching qualification and want to pursue a higher level qualification like Delta may apply.
Eligibility Criteria

:
---
Candidates should be:
---
• At least 20 years of age
---
• C1 level or above in English i.e. proficient users of English
---
• Having a teaching aptitude
---
• Dedicated, passionate and motivated individuals
---
All candidates have to pass ICD's rigorous admission process which will include Language Proficiency test and a mandatory interview (subject to passing the pre-interview task).
Admission Process:
Step 1: Submit your application by filling out the ICD application form. The application form includes a personal statement of 150-250 words. Please note that any plagiarism detected in the personal statement may result in the rejection of the application.
Step 2:  Pay the Admission Processing Fee (Non-refundable).
Step 3:  Short-listed applicants appear in the admission test. This can be online. The following students will be exempted from the admission test, going directly to Stage 4: Students with a valid IELTS score of 7.5 bands or above Students with a valid TOEFL score of 102 or above (Also offered at ICD centres) Students with a C1 level in Cambridge English Advanced exam (Also offered at ICD centres) Students with a valid 73 score of Pearson Test of English Academic or above
Step 4:  Submit the pre-interviewtask by the allocated deadline. (Provided to the applicants who successfully clear Step 3 via email).
Step 5:  Shortlisted applicants are invited for an interview.
Step 6: Submit a deposit of £500 (accepted in pounds only) within 2 weeks of receiving an offer letter. (This may change for those applying closer to the course date).
Step 7:  Submit the remaining £1000 (accepted in pounds only) at least 4 weeks before the course start date.
Please note: There are limited seats on the course. Admission interviews will be conducted on a first-come basis and only the initial candidates qualifying for the course will be registered. The application process may take up to 4 weeks, so please be patient!
Each step has different passing criteria. The admission committee holds the right to reject an application at any stage. The committee is not liable to inform the applicant of the reasons for rejection. The decision of the committee is final. ICD offers a pre-CELTAcourse to help applicants prepare for the course. Contact ICD for further details of the course.
What You`ll Learn on This Course
During the course, you will cover the following areas. Each input session is designed in such a way that you will receive both the required theory and practical ideas to take with you into the classroom.
| | |
| --- | --- |
| Productive skills | Speaking and writing skills |
| Receptive skills | Reading and listening skills |
| Phonology | The phonemic chart, sentence stress, word stress, drilling techniques, features of connected speech |
| Vocabulary / lexis | What it means to "know" a word, synonyms, antonyms, homophones, homonyms, lexical sets, etc. |
| Language analysis/grammar | How to dissect language for in-class presentation |
| Lesson planning | Planning a lesson, planning a series of lessons |
| Teaching basic literacy | Basic needs of the literacy learner |
| Materials design / evaluation | Using and evaluating authentic and published materials |
| Teaching methodology | PPP (Presentation, Practice, Production), TTT (Test, Teach, Test), presenting language through a text (Guided Discovery) |
| Features of teaching ESOL | Differentiation, teacher roles and responsibilities, testing & exams |
Practical English Language Teaching Knowledge.
Real-time Classroom experience and hands-on teaching experience.
Ability to take on teaching challenges confidently.
Skills required for teaching jobs anywhere in the world.
Tools to continue developing your skills as an EFL/ESL teacher.
Recommended resource Material:
You are recommended to read the following reference books for the course:
Teaching Methodology:
1- Learning Teaching by Jim Scrivener- Macmillan.
2- How to Teach English by Jeremy Harmer- Longman ELT.
Speaking Skills
3- Keep Talking by Friederike Klippel and Michael Swan- Cambridge University Press.
Grammar Reference
4- Practical English Usage by Michael Swan- Oxford University Press.
5- Grammar for English Language Teachers by Martin Parrott- Cambridge University Press.
Writing Skills
6- Writing Games by J. Hadfield-Pearson Education Ltd.
Reading Skills
7- Reading Games by J. Hadfield- Pearson ELT.
Pronunciation
8- English Pronunciation In Use by Jonathan Marks– Cambridge University Press.
Vocabulary
9- English Vocabulary In Use (Elem – Advanced) by Michael McCarthy – Cambridge University Press).
Classroom Activities
10- Reward Teacher's Resource Pack by Susan Kay- Longman
Awarding Body
After successful completion of the course, you will get a certificate from Cambridge Assessment English at the levels of Pass A, Pass B or Pass.
About Cambridge
Cambridge Assessment English is part of the University of Cambridge (UK). It is ranked amongst the top 10 universities of the world as per QS World Ranking – followed by HEC Pakistan and the International education community.