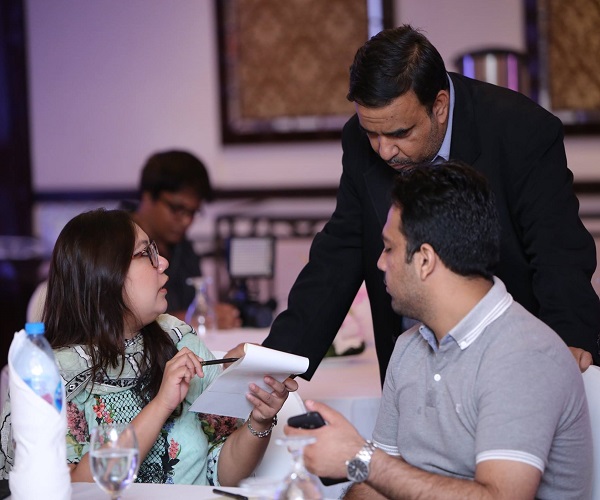 Institute of Career Development has been working with adult learners, who want to excel in their fields, since its birth in 2008. It is for the fact that we provide quality education that we have been able to obtain myriad affiliations with well reputed organizations. We are working with individuals as well as time-honoured institutions and organizations with similar objectives.
This means that not only do we encourage the students who come at our site to quench their thirst of knowledge; but, we also provide out-campus training's in which we go to the campuses of different organizations to train their staff and students with regard to their requirements.
We offer two types of courses at ICD: Courses for Educational Guidance and Courses for Career Development. These courses highlight and examine the core aspects of educational and career preparation.
Industry Awards:
ICD offers :
Exams of Cambridge Assessment English, University of Cambridge UK – CAE, FCE, Linguaskill and KET

Cambridge Business English and General English courses.

ETS TOEFL iBT and GRE exams at its 4 centers.

ACT exams at its 3 centers – Also Pre ACT, ACT practice online, ACT official Guide book.

NCC UK Top-up Degree programs and Level 4 Diploma in Business

PTE Pearson Test of English General, Pearson Go and PTE Academic preparations

Pearson VUE exams in various categories at Lahore center.

Only Preliminary Preparation provider in Pakistan of Occupational English Test– OET

ICD also act as exam centers for distance learning PhD and Master programs for various UK and US / Canadian Universities

Cambridge Teaching Qualifications including CELTA, DELTA (Module 1), CELT-P, CELT-S, EMI and TKT face to face and as well as online.

TEFL – Teaching English as a Foreign Language at its centers in Islamabad, Lahore and Karachi
We offer all means and facilities necessary for practical exercises which enable students to relate to and customize the learning to meet their own needs. Students here, also gain the opportunity to give oral presentations, submit assignments and reports and perform activities that are imperative for most educational and career paths today. We guide and advise learners throughout all aspects of desired courses, while allowing for flexibility in each tutorial, given the diverse needs of all groups.
Through regular feedback and updating, we continue as an invaluable platform in supporting adult learning.
MISSION STATEMENT:
To be an invaluable source of credible information, quality assistance and innovation in teaching and continuing education
OUR VISION
To provide a stimulating working environment with technological orientation which maximizes individual potential and ensures that students of all ability levels are equipped with the right language skills to face the challenges of education, work and life; while becoming a resource centre, for teachers, supporting teaching excellence !!