Technical English Writing
Posted on: January 24, 2017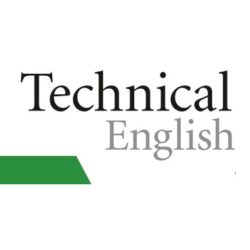 The study of technical writing teaches us effective, clear, and organized communication in an increasingly busy world. Learning how business-centered language works, and how best to address an audience, allows the ethical exercise of power, and encourages assertiveness and co-operative effort. This course is designed to help students in business, technical, and other programs improve their skills in technical communications. Topics covered include:
Planning and organization,
Outlining,
Summarizing,
Presenting Data,
Handling references, and
Editing.
Oral presentations will be part of the in-class work, but writing is something we do, not just something we talk about. Therefore, you can expect to do a lot of writing in this course, in terms of informal in-class writing, take-home assignments, and examinations. Good writing begins with good reading; therefore, the course also insists on careful and thorough comprehension of business writing and language, including complete comprehension of assignment instructions.
The primary objective of this course is to improve your ability to communicate effectively, through writing and through spoken word, in a business environment. Here are some of the topics that support this main objective:
To introduce the proper format of various types of business documents: memos, letters, and reports
To present the proper preparation of a résumé
To hone oral presentation skills, including participation in a discussion
To review certain key grammar and punctuation skills