Salman Qureshi:
Cambridge Teacher Trainer and Speaking Examiner at ICD
Madiha Habib:
Cambridge Teacher Trainer and Speaking Examiner at ICD
Jacqueline M. Hadel:
CELTA Tutor at ICD
Svitlana Bulkina:
CELTA Tutor at ICD
Missy Blanchard:
Senior Trainer and CELTA Trainer at ICD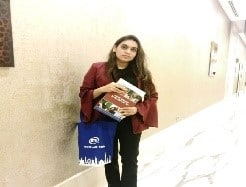 Hareem Arif
Executive Director and DELTA qualified Teacher Trainer.
Ms. Hareem Arif is a CELTA and DELTA qualified CELTA tutor. With a Level 7 from University of Cambridge in hand, Ms. Hareem Arif is now enrolled in M.Phil in TESL at BNU, Lahore.
She has two research papers to her name and has attended several International Conferences like the ICEF (Dubai), TL Conference (Turkey, Dubai and Sri Lanka), and VASS (for Australia and Asia, Pakistan). She is a certified Cambridge trainer who has travelled and taught in over 10 countries around the globe, in this capacity.
She has represented Pakistan on a number of international forums and was awarded a certificate of appreciation by the Minister of Higher Education, Punjab in August 2017, for her commendable work in the field of education.
She has been working as the Team Leader for Cambridge English Exams in Pakistan since 2013. She has been approved and certified as the lead trainer for all levels of Cambridge English: Business Certificates as well as for the First and Advanced Certificates in English by Cambridge. She has also worked as an interlocutor with Boxhill Institute, University of Melbourne, Australia and Pearson International, UK; and as a Speaking examiner with University of Michigan, USA. Furthermore, she is the Course Administrator for the Teaching Qualifications offered by Cambridge Assessment English in Pakistan and Propell® Trainer for TOEFL iBT ® Educational Testing Services, USA.
She has conducted multiple trainings at Higher Education Institutions like Lahore College for Women University – LCWU (Lahore), Institute of Business Administration – IBA (Karachi), Institute of Cost and Management Accountants of Pakistan – ICMAP (Lahore), COMSATS (Lahore), Bahria University (Islamabad) and many others. She has also worked with government institutions like HEC, PHEC and Higher Education Department Punjab as well as in corporate sector with organizations like U'Fone, PTCL, The Nation and Fatima Memorial Hospital etc.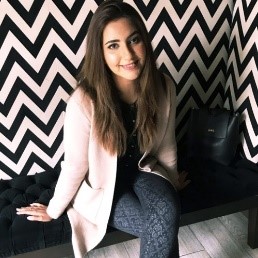 Kanza Sheraz
TOEFL iBT®Propell® Provisional Trainer at ETS
Being a Cambridge authorised teacher trainer, Kanza is currently responsible for conducting CELTS and TEFL teacher training courses facilitating teachers to prosper in their career.
She is also an ETS approved trainer and play a leading role in facilitating TOEFL iBT workshops for teachers across the country.
Instructor at ICD ensuring to provide quality preparation to students for various international exams:
CAE, TOEFL, FCE , IELTS, OET and PTE.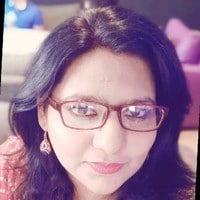 Sadaf Iftikhar
TESOL/ CELTA professional- Cambridge certified teacher trainer
A CELTA and TESOL qualified Teacher Trainer at ICD.  A committed and dedicated professional with a proven ability to teach, motivate and direct students to maximum performance by encouraging a positive and energetic environment. She is an authorized Cambridge Teacher Trainer for Cambridge and Pearson Teaching qualifications. She is also working as an ESL Lecturer at University of Management and Technology, Lahore while working as adjunct faculty with Hunter College, City University, New York.
Working in an English Language community has been a passion to her. To follow her passion, she has been working as an English Lecturer in institutes including Beaconhouse group, Ali Institute of Education and also in Government College. She worked as Head of the Department in Sharif Education Complex.
---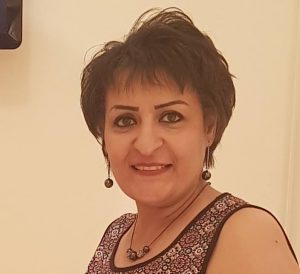 Esther K.
CELTA Trainer at ICD
Esther K. has been in the field of ESL/EFL for over two decades. She is a CELTA trainer as well as an IELTS examiner. She has great expertise in language assessment and materials development and has worked in many countries. An expert in a variety of Professional Development workshops on topics such as Bringing Textbook Activities to Life, Task Based Learning, Implementing Guided Discovery, Life Skills and Presentation Skills.