At the Institute of Career Development (ICD) Visa and Immigration Services, we strive for excellence. We are pleased to announce that we are the representative office of Poonah Immigration Law, a dual licensed U.S and Canadian immigration law firm. The firm specializes in all categories of temporary and permanent U.S and Canadian visas, such as: visitor visas, student visas, work permits, skilled worker, provincial nominee programs, family sponsorship and business immigration (investor/entrepreneur visas) for clients all over the world.
Through the guidance and supervision of the Poonah Immigration Law Firm, our visa experts in Pakistan offer complete assistance for immigration to Canada or the U.S. We are here to help you navigate your pathway to work, live, invest or study in Canada or the U.S. and to help streamline your application.
The immigration laws of Canada and the U.S. are complex and ever-changing. It is advisable to seek assistance from a licensed lawyer who knows the nuances of the immigration process. The founder of Poonah Immigration Law, Faryal R. Poonah, is a licensed immigration lawyer in good standing with both a Canadian and American Law Society. She has over two decades of legal experience. Prior to founding the law firm, Faryal worked for a multinational, Fortune 500 company, where she was in a leadership role and was instrumental in developing, implementing and executing immigration solutions. Her leadership and mentoring skills helped to file the top largest employment-based visa applications in the country.
Faryal's passion for immigration law stems from the overall positive contribution of immigrants to society. She is a strong believer that immigrants define and make a country great. We welcome you to visit all of her social media platforms below.
Our team of visa experts in Pakistan will make your visa process hassle free! Poonah Immigration Law and ICD Visa and Immigration Services look forward to serving you with your immigration needs.
Apply for Work Visa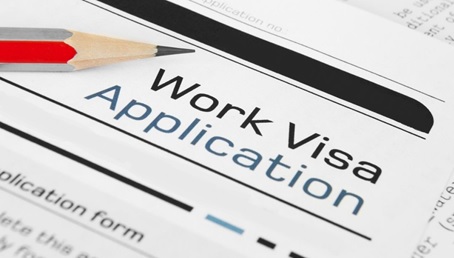 Employment / Work Visa Option in Canada
In Agreement with NZH Consulting Canada, ICD is now assisting qualified Pakistani professionals to search, secure job position in Canada and then process their work visa. If candidate is married, his /her spouse can get open work permit as per Canadian immigration policy.
Step by Step process for getting Canadian work permit will be as follows.
See and review the job openings available at our web site icd.org.pk/immigration If you fit in any one category you can proceed
Kindly submit your
CV with picture
contact details
work experience details
copies of education credentials
Three verifiable work references with contact details.
Other supporting documents
Kindly submit all at www.icd.org.pk/immigration or in case of file size more than 5MB upload at Google Drive and share with us link. You can also send all docs in hard copy via courier to ICD Lahore Center
For any query or to apply online for work visa fill this form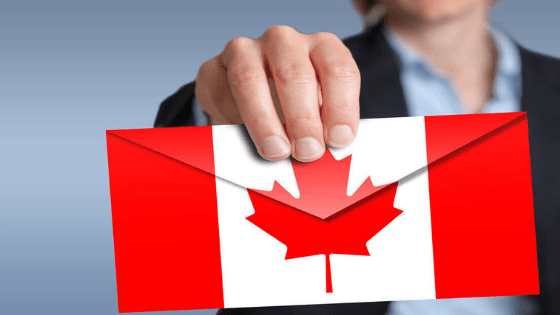 Also submit 2-3 minute of video clip recorded while applicant is working. For example, if someone is applying for carpenter work permit, he / she must submit a 2-3-minute video clip while he / she is working with wood making wooden items. You can submit more than one video clip or longer duration clip if you want to. This clip should be an original without any editing etc. Name the video clip file with your name and submit with ICD via sending us a link to download, CD / Flash drive sent by Courier to ICD Lahore Center.

3- ICD will review all docs submitted by applicant and review the video clip as well. At this stage a short interview (face to face or on phone) will be done as well.
4- ICD will verify all educational credentials, work references
5- If candidate passed the ICD review, his/ her CV must be converted to Canadian style in order to be acceptable to Canadian employer. Candidate will be required to pay fee of USD 200 non-refundable to get his / her CV & docs converted to Canadian style. This fee does not guarantee job offer (candidate will need to sign document to confirm acknowledgement of this)
6- We will get feedback within 1 to 2 weeks' time regarding outcome of C
7- At this stage a final interview / call with Canadian employer may be required which will be arranged by ICD
8- If candidate is selected, an offer letter generated and copy will be provided to candidate
9- Next process will be to Engage with ICD contracted lawyer to start work visa process (approx. up to 4 months)
10- If client requires further info., will provide & if client request to interview, will facilitate
11- Offer stage, if hired, offer letter generated
12- Engage with lawyer to start work visa process (up to 4 months )
13- Lawyer fee will be $3,000 USD (dependent fees separate), unless otherwise discussed. If the candidate is married, their spouse can apply for an Open Work Permit, which will be at an added fee $2,500 USD
14- Canadian Govt fee in all process will be C$155 for work permit / C$255 for open spousal work permit. Govt fee can be changed any time and current fee schedule should be checked at Canadian web site.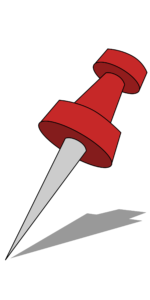 Notes:
Candidate may not be required to have Educational qualifications or English Language Test results as per job requirement
Candidate must have knowledge and understanding of costs and time involved for the whole process.
Currently Canadian Work permits are taking approximately up to 4 months (depending on country of nationality), but this also depends on when the candidate can obtain biometrics and whether biometric centers are open in the home country. The Labor Market Impact Assessment processing time depends on the job. Some take as little as 2 weeks and others 6 weeks for approval. 
Fee Schedule to be paid to ICD
Item
Amount in USD/ C$
Remarks
CV writing and converting appl. To Canadian style
USD 200
Nonrefundable fee
Work Permit processing fee of Canadian Immigration lawyer
USD 3000
If the candidate is married, their spouse can apply for an Open Work Permit, which will be at an added fee $2,500 USD 

 

Canadian Govt fee for Work permit
C$ 155
C$ 255 for spouse open work permit

Check current fee at Canadian web site

Institute of Career Development  – Immigration and Visa Services
Pakistan Representative Office
On behalf of
Faryal R. Poonah
Attorney at Law
State Bar of Georgia (Georgia, U.S.A)
Lawyer / Barrister & Solicitor
Law Society of Ontario (Ontario, Canada)
M: +92 300 8425011  Offices In Lahore, Karachi, Islamabad, Peshawar, Gujranwala and Sialkot
For Free assessment, please click on this link: online form 
pakistan@poonahimmigrationlaw.com  | www.poonahimmigrationlaw.com
The Law Firm of Faryal R. Poonah  



55 Village Centre Place, Suite 200, Mississauga, Ontario L4Z 1V9
3870 Peachtree Industrial Blvd, Ste. 340, #317, Duluth, Georgia 30096
Canada / USA |+1 (678) 978-5848 or +1 (770) 299-8496