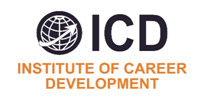 HOW TO PAY?
Bank Details:
Account Name:  Institute of Career Development

Account Number: 0274006000000237

IBAN #: PK81FAYS0274006000000237

Swift Code (BIC) – FAYSPKKA

Branch Address: Plot# 2B, 2C- | Karim Block | Allama Iqbal Town Branch | Lahore | Pakistan +92 42 35295569

Account Name:  Institute of Career Development

Account Number: 0104012377

IBAN #: PK66MEZN0002880104012377

Swift Code (BIC) – MEZNPKKAGRD

Branch Address: Property 15 | Mustafa Town | Wahdet Road | Lahore |Pakistan +92 42 35418031-3
Shopify Store:
You can buy products from our Online Store easily. The store also contains Books, Online Preparation Material etc. Contact us for guidance.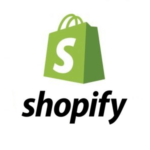 Pay Online:  
Step 1: Go to https://icd.org.pk/easypayment/
Step 2: Select your product. If your product is not listed simply select ICD / SCS Miscellaneous Payment and enter amount you want to pay and enter product you are paying for. Please confirm amount BEFORE paying online
Step 3: Select Add to cart – Then proceed to check out
Step 4: Complete Billing Details & select "pay using Bank debit /credit card" & click submit
Step 5: You will be directed to Easy Pay payment page with amount mentioned on right side. Enter your card details, click on terms and accept them and click on pay securely. If you have provided mobile # and Email, a message will be sent automatically if payment go through.
Note: In case of any issue, please check with your Bank as your card may require prior activation to use it for online transactions. If the problem persists, contact us @ 042-35420894/5 or email info@icd.org.pk
---

Visit us between 10am to 6pm – We are closed Saturday and Sunday.
ICD HOUSE – 107 Mamdot Block, Mustafa Town, Lahore – Pakistan
Telephone: 042-35420894/5
---

Pay in Pounds
Pay cash in GBP at nearest Faysal Bank Branch in Pakistan dealing with                          foreign currency.
Account Name: Osamah Majeed Qureshi
Account Number: 0274012000003596
IBAN: PK07FAYS0274012000003596
Bank: Faysal Bank, Karim Block Branch, Allama Iqbal Town, Lahore 54600, PAKISTAN
To pay from outside Pakistan: use the above information to send GBP payment to the stated account.
---

Always mention your full name and purpose of payment on the payment receipt.
Email a copy of receipt to info@icd.org.pk for all your payments, with your full name, so that your payment can be verified.
Payment from overseas may take up to 4-6 weeks to be confirmed if sent via swift transfer.
For credit card payments, you may need to check with your bank before paying online.
It is your responsibility that ICD receive the required fee. Any bank charges, overseas conversion rates or credit card charges is a responsibility of the person making the payment. ICD will only acknowledge payment cleared and credited in its bank account. You will be notified if the received payment is less than the required amount.
If paying equivalent to a foreign currency please check Pakistan Open Market Rates at pk for the exchange rates applied. In case you want to pay in foreign currency or for any billings, payments and receipts, contact ICD at info@icd.org.pk beforehand.
THIS DOCUMENT IS FOR ICD HEAD OFFICE LAHORE ONLY.
Those wishing to pay other ICD centers may contact respective centers directly!