BA (Hons) Business Administration
Posted on: July 8, 2017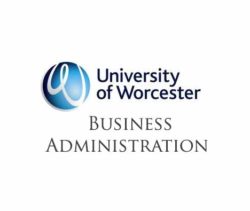 Online Business Degree  (Top-up)
This BA (Hons) Business Administration online top-up qualification is validated and awarded by the highly reputable University of Worcester.
It has been specially designed for students wanting to complete the final year of their degree in a flexible, affordable and accessible way.
With this Business top-up degree, students can further their careers and enhance their skills. The qualification prepares students for careers or postgraduate study in all areas of Management, Marketing,  Finance, Accounting and all areas of Business Administration.
On successful completion students will have the knowledge and understanding of the global business environment, as well as the essential skills required to research, analyse and manage business relationships.
Students worldwide with the NCC Education Level 5 Diploma in Business or HND Business or equivalent qualification are welcome to enrol today.
ENTRY REQUIREMENTS
Enrol with any one of the following qualifications:
The NCC Education Level 5 Diploma in Business (RQF) (L5DB)
The NCC Education International Advanced Diploma in Business (IADB)
HND Business (Awarded by Pearson / Edexcel)
Informatics International Advanced Diploma in Business Administration
Any qualification deemed to be comparable as approved by NCC Education and The University of Worcester
For more information or to see if you qualify please email info@icd.org.pk
UNITS
This qualification is made up of eight 15-credit units, each of which requires 150 hours of study.
Units comprise of weekly video lectures, tutorial exercises, discussion forum and live chat sessions with highly qualified UK based lecturers. Students will have the opportunity to interact with subject experts and other students from around the world through discussion forums.
When taken full-time, the qualification is delivered in two 16-week semesters (13 teaching weeks). Four units are studied in each semester.
Part-time students study two units per semester over four semesters.
These units are:
Business Research Methodology
Business Strategy
International Marketing Strategy
Business Analysis and Decision Making
Strategic Operations and Quality Management
Management and Organisational Behaviour
Business-to-Business Marketing
Management Accounting and Finance
Further information on these units can be found on our information sheet.
Enrol now to gain a BA (Hons) Business Administration degree with a highly reputable UK university!
UNIVERSITY FACTS
The University of Worcester is an award winning university registered by Royal Charter in the UK and regulated and inspected by the Quality Assurance Agency for Higher Education (QAA).
Ranked No 25 in the UK according to the 2016 Whatuni Student Choice Awards
Ranked No 25 in the Guardian League Table for added value
98% of Business graduates are employed or actively engaged in other activities (e.g. further study) within six months (2015)
Shortlisted for the prestigious Times Higher Education Award for "University of the Year" 2016