Chinese Language
Posted on: January 19, 2017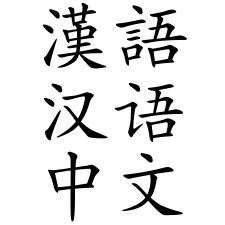 Why learn Chinese?
China is one of the world's oldest and richest continuous cultures, over 5000 years old.
One fifth of the planet speaks Chinese. Mandarin Chinese is the mother tongue of over 873 million people, making it the most widely spoken first language in the world.
In addition to the People's Republic of China and Taiwan, Mandarin Chinese is also spoken in the important and influential Chinese communities of Indonesia, Thailand, Malaysia, Singapore, Brunei, the Philippines, and Mongolia.
China is the second largest economy in the world.
China is the largest trading partner of Pakistan.
also with CPEC in progress, study of chinese literature and culture will help you bridge gap, better understand your Chinese counterparts, and create a platform of knowledge and understanding with them that is crucial for effective communication.
With this in mind, ICD now offers Chinese Language Classes and internationally recognized Chinese Language Tests.
Courses offered are:
Chinese Young Learner series
Preparation for HSK level 1,2,3,4,5 & 6
Interpreter Course
How to teach Chinese
we offer
Morning, afternoon and evening sessions
Twice a week for 2 hours only (2 months course)
Fee, includes course book, preparation material and cd.
We also offer Hostel facilities and Skype course for students living out of Lahore.
| | | |
| --- | --- | --- |
| Days | HSK 1 class timing | HSK 2/3 class timing |
| Tuesday | 4pm – 6pm | 6pm – 8pm |
| Friday | 4pm – 6pm | 6pm – 8 pm |
| Saturday | 10am – 12noon | 4pm – 6 pm |
| Sunday* | 10am – 12 noon | 4pm – 6 pm |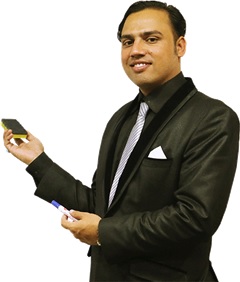 Waheed Dhakku
Chinese First Lady's Ex.interpreter at President House Islamabad Pakistan.
Punjab Chief Minister's Chinese language Scholarship Program trainer. 
Chinese Lecturer at:
Institute of Career Development Pakistan
Government College University Lahore (GCU).
University of Central Punjab Lahore (UCP).
Ex.Teacher at TEVTA.
Ex.Teacher at Roots School System Islamabad.
Chinese Education & Business Services Provider.
Certified trainer of teaching Chinese language as foreign and 2nd language from Beijing language and cultural University (BLCU) Beijing ,People republic of China.
Registered Teacher of Chinese Language Teaching Association in Pakistan (CLTAP)