TOEFL Pakistan | TOEFL® Test Center in Pakistan
Posted on: January 19, 2017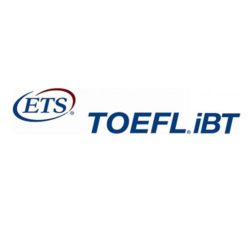 Institute of Career Development is ETS™ authorized TOEFL iBT Test Center conducting exams in Karachi Lahore and Islamabad. Below are our Test Center numbers and locations.
STN15149A – Lahore – Main Wahdat Road, Opposite Karim Block Market, Allama Iqbal Town
STN15122A – Karachi – Main Tariq Road, P.E.C.H.S Block 2, Karachi. 
STN15383A– Islamabad – Victoria Heights Islamabad Express Way Near Faizabad Islamabad
The TOEFL iBT® test, administered via the Internet, is an important part of the journey to study in an English-speaking country. In addition to the test, the ETS™TOEFL® Pakistan Program provides tools and guides to help you prepare for the test and improve your English-language skills. We help you measure your ability to use and understand English at the university level. And it evaluates how well you combine your listening, reading, speaking and writing skills to perform academic tasks. ICD, being the professional partner of ETS TOEFL® Preparation Pakistan provide appropriate trainings for this. The average English skill level ranges between Intermediate and Advanced. Those who wish to give TOEFL® include:
Students planning to study at a higher education institution
English-language learning program admissions and exit
Scholarship and certification candidates
English-language learners who want to track their progress
Students and workers applying for visas
Student Visas
Recently, there have been some changes in the visa rules from the U.K. Home Office. And that has students and institutions asking for clarification about whether the TOEFL® test can be used for U.K. student visas. The short answer is: Yes,TOEFL iBT® test scores can be used for Tier 4 student visas through a process established by the Home Office calledvouching, where universities can make their own assessment of English-language proficiency using scores from English tests that are not on the SELT list, including the TOEFL® test. In fact, 21 out of 24 Russell Group universities accept TOEFL® scores through the vouching provision. Here are answers to the two most common questions we get about using TOEFL® scores for U.K. student visas:
Under what circumstances can TOEFL iBT® test scores be used?
EU applicants
Applicants from EU member countries may continue using TOEFL iBT® test scores, as a Tier 4 visa is not required.
Non-EU applicants — degree level and higher
Non-EU applicants for university study at degree level or above may use TOEFL iBT® test scores under the Home Office vouching provision.
Non-EU applicants — below degree level
Applicants wishing to study below degree level, including pre-sessional and foundation courses, may only use a SELT test. The TOEFL® test cannot be used for this purpose.
Why should we continue to accept TOEFL® test scores?
Access to a large and diverse pool of students worldwide
The TOEFL® test is available in 180 countries, with the largest testing network of any academic English test provider. So, by accepting TOEFL® test scores, you can recruit students both from the major international student source countries, as well as smaller countries that can help you diversify your international student population.
Our commitment to score integrity
For 50 years, the TOEFL® programme has pioneered security measures which other tests later adopted. Our commitment to score integrity drives e
verything we do as we develop, administer and mark the test. For more information about the many ways the TOEFL® test supports the integrity of its scores, please visit www.ets.org/toefl/security.
Worldwide recognition of the TOEFL® test
TOEFL® test scores are recognised by more than 9,000 governments, institutions and organisations in 130 countries. Health care associations requiring strong communication ability also use TOEFL® test scores for professions such as pharmacists, nurses, and occupational and physical therapists.
In November 2014, the Australian government demonstrated its trust in the TOEFL® test by extending its recognition to all available visa categories. From July 2015, health professionals regulated by AHPRA have also been able to use TOEFL® test scores to determine visa eligibility. These recognitions were awarded after rigorous scrutiny of all processes and procedures of the TOEFL® test.
NOTE:
TOEFL® and TOEFL iBT® are registered trademarks of Educational Testing Service (ETS™) in the United States of America and other countries. The website owner is entirely responsible for the content of this website.
Email: TSReturns@ets.org
You can register in the exam either online on the TOEFL iBT website or you can submit your payment here  at our center but registration must proceed 7 days before first choice of your test date to avoid late fee  or with late fees 3 days before the test date. Test fee is payable online using Credit Card. If you want to register manually please contact the ICD Center near you.
Reschedule/Cancel exam:
You can reschedule or cancel your test by logging in to your TOEFL iBT® account, then click on View order" on your home page and then click on Modify or Cancel on the order summary page.
You can reschedule your test 3 days before your test day on the date which you are rescheduling will not be considered in it. There is a rescheduling fee, which should be paid in advance to reschedule it.
Additional Score Reports:
You can send your score free of cost, up to 4 institutes or agencies after that it will start charging some cost on every score report. Contact ICD if you want to order additional score report or want to have replaced score report for lost one.
Applying online for additional Score Report:
Log in to your TOEFL iBT® account and click "Order Score Reports" on your home page. Then click "TOEFL® Services" option. Pay by credit/debit card or e-check.
Online Result will be available after 15 days from your test date and it takes 4 to 6 weeks to deliver an official score report by post.
TOEFL iBT® Dates 2017  at ICD Lahore, Islamabad and Karachi 
TOEFL iBT® exams are held at 2-4 times in a month & to check dates please log into your ETS™Student Account. Kindly select option to register for TOEFL iBT®, select Pakistan and your preferred city. Select your preferred dates and system will show all available test dates for all Centers.
ICD Test Center IDs are below.
STN15149A – Lahore 
STN15122A – Karachi 
STN15383A– Islamabad 
Test Dates 2017
Test dates can be changed at any time by ETS™so please contact ICD for current dates or log in to your ETS account  to check current dates.
If you want The official practice test for the TOEFL iBT® test, using authentic past test questions, from ETS™, makers of the TOEFL® test you can place your order at this link
For practice test for the TOEFL iBT® test details Click here
Document for identification:
All test takers must use the following ID document:
2)     SMART CNIC ( with a chip )
To appear in test one of the above ID document is compulsory. If you don't have any of these documents then you will not be allowed to attempt your TOEFL® test. Any of these documents must not be cancelled or expired, else wise it will not be acceptable. There must be your signature on your passport or else candidate may need to provide supplementary ID like CNIC, Driving license or college card.
1-       All the documents must be original and valid.
2-      Your registration name exactly matches with the name written on identification documents.
Unable to Meet ID Requirements
If you have been granted political asylum, have refugee status or are otherwise unable to meet the ID requirements, you must contact the ETS™ Office of Testing Integrity (OTI) at least seven days before you register. You must receive approval from OTI before you register. Be prepared to submit any requested documents to OTI for review. If you do not contact OTI and as a result you are not permitted to test or your scores are held or canceled, your test fee will not be refunded.
ETS™ Office of Testing Integrity (OTI)
Phone 

1-609-406-5430

     (Monday–Friday 7:30 a.m.–5:30 p.m. U.S. Eastern time, except U.S. holidays)

Fax:  1-609-406-9709
Using TOEFL® test scores for U.K.
TOEFL® & IELTS Comparability
Based on the research reports that link TOEFL iBT® scores to IELTS scores, ETS™developed these comparison tables to help you make informed admissions decisions.
ETS™does not endorse using the tables to calculate cut scores. Institutions wishing to set cut scores should study the two tests and work with test results to set cut scores that are appropriate to meet their specific needs.
| | |
| --- | --- |
| TOEFL® Score | IELTS Band |
| 0–31 | 0–4 |
| 32–34 | 4.5 |
| 35–45 | 5 |
| 46–59* | 5.5 |
| 60–78* | 6 |
| 79–93* | 6.5 |
| 94–101* | 7 |
| 102–109* | 7.5 |
| 110–114 | 8 |
| 115–117 | 8.5 |
| 118–120 | 9 |
EXAM Preparation Books
Books available with ICD and Pakistan's leading book stores to prepare for TOEFL iBT® exams. We also offer preparation classes at our Centers in Karachi, Lahore and Islamabad.
  
TPO (TOEFL Practice Online)  
If you want The official practice test for the TOEFL iBT® test, using authentic past test questions, from ETS™, makers of the TOEFL® test you can place your order at this link
For practice test for the TOEFL iBT® test details Click here