IELTS Preparation Pakistan | IELTS Test Preparation Pakistan
Posted on: May 9, 2017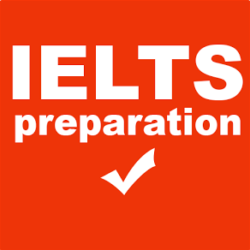 IELTS is the world's most popular English language test for those wanting to study in higher education in an English-speaking country.
This IELTS course will prepare you to take the IELTS Academic tests with confidence. You will have immediate access to over 80 hours of interactive practice materials covering each of the four skills: listening, speaking, reading and writing, our IELTS preparation Pakistan will give you success in your IELTS test.
Due to the flexible nature of the course, learners can adjust their level of effort to suit their needs.
As the course is self-paced, you can complete all of the course units in sequence, or only select the areas you want to focus on to prepare for the IELTS Academic tests. Then, when you are ready, you can test yourself with an IELTS-style practice exam for each skill. In completing this course, you will feel fully prepared to complete the IELTS Academic tests.
What you'll learn in IELTS Preparation in Pakistan
Learn about the IELTS test procedure and format
Learn useful test-taking strategies and skills for the IELTS Academic tests
Practise and develop skills and strategies by completing IELTS-style practice tests in reading, listening, speaking and writing
Develop your reading, writing, listening and speaking English skills