IELTS Life Skills A1 B1 Exam Pakistan | A1 English Test Pakistan
Posted on: January 24, 2017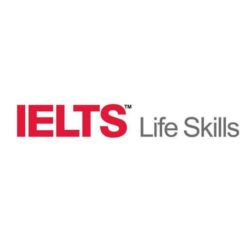 International English Language System (IELTS) Life Skills is a new test required by UKBA for visa purposes to make sure that the applicant is capable to stand at A1 or B1 level of the Common European Framework of Reference (CEFR) at their English language proficiency. This test is launching by University of Cambridge with their partners IDP: Australia and British Counsel in April 2015. IELTS life skills are particularly for those people who want to migrate to the United Kingdom (UK).Currently it will be acceptable for UK visa purposes, but in future it is possible that many other countries also start accepting IELTS life skills for visa purposes for language proficiency.
For whom this test is:This test is for those applicants who need to prove just their two skills (Listening & Speaking) as demanded by authorities specially United Kingdom Border Agency (UKBA) for immigration purposes.
IELTS

Academic/ General

IELTS

Life skills

  Covers A2 to C2 Level of CEFR
  Covers only A1 or B1 Level of CEFR
  All four skills are tested
  Only listening and Speaking skills are assessed
  Total test time approximately  2 hours and 45 minutes
  For A1 Level takes approximately 16 – 18 minutes

For B1 Level takes approximately 22 minutes

  Test on paper and only speaking is assessed face to face
  Both Listening and Speaking is Face to Face
Test format
Test format There are two parts of this test both parts of the test are based on reflection of everyday communication in the English language like personal details, thoughts, family and friend, purchasing goods, work, health, education, weather etc.
Some details are given below:
Part 1: In this part the test taker is supposed to answer the question or ask questions on familiar topics
Part 2: In this part the test taker's listening and speaking skills are assessed at the same time.
At Both levels (A1 and B1) test takers will listen to a task from CD. Completion of this task will show the capability of listening for gist as well as intense according to level.
Remember:This test is an oral test; test taker needs to speak not to write, but they can make notes while listening to the CD.
For B1 level IELTS life skill there is an additional task in which candidates may need to plan an activity with mutual interaction. These tasks may include descriptions, agreeing and disagreeing, giving opinions, asking for information, deciding, suggestions, planning, narrating etc.
Sitting arrangement:There will be an examiner and two test takers. Both candidates are assessed for speaking and listening without any break and both of them are separately assesses means one candidate can't affect the assessment of another candidate.
The results:Test results will be available after 6 days of the test with "Pass" or "Below Pass" stated on it. "Pass" means you have cleared the test, but "Below Pass" means you are failing to achieve the requirement of the test.
ICD is first Institute who starts preparation for IELTS life skills for visa purposes with according to suit your needs.
Prepration: ICD is offering 6-8 weeks program, in which you can enroll in morning or evening classes.
Exam Test Dates
(IELTS Skills for life)
 Click here  to check IELTS Life Skills 2019 Test dates.
ICD is preparing students for IELTS life skills test. To register for preparation classes,  fill out this  Admission Form